"Rather than working on becoming confident to do the uncomfortable, do the uncomfortable to become confident." 
What do you think of this concept?  The leaders a "Teach Mindfuless Academy" that I am part of, proposed it to the participants and it inspired me to do this 5 minute podcast.
The mind's response system is very rapid, and left unchecked will direct us to avoid the uncomfortable. Here I decided to articulate how this how this hack works so that I increase my understanding and feel more inspired to walk-the-walk.  I hope it does the same for you.
Libsyn: "S2E7 Doing the Uncomfortable" link here.
Also on Apple Podcasts and Spotify: Mind Training Adventures.
Author: JD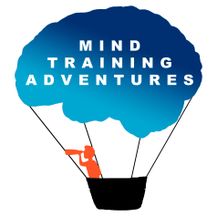 Image by Ariadna Danilova 
---