Whilst succeeding in a goal is great, struggling and possibly failing, is quite painful.
Any tips for dealing with this double-edged sword would be welcome, as I'm currently dealing with such a situation. For now, I have:
Mindfulness practice, to be more at ease with the emotional tug
Change in perspective - recognising that struggle and growth go hand in hand 
If this resonates have a listen to this 6 min podcast episode.
Libsyn: "S2E13. The Double Edged Sword of Setting Goals" link here.
Also on Apple Podcasts and Spotify: Mind Training Adventures.
Author: JD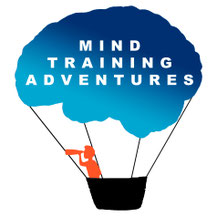 Image by Ariadna Danilova 
---