Have you heard of the saying "Good things are like teflon and bad are like velcro"?  It certainly rings true for me.
Consequently, it makes sense to get the most out of good things and a great way is through appreciation. Remembering and appreciating a good thing, triggers the same neural pathways as the experience itself.
Therefore, a skill worth cultivating is increasing the quantity and quality of moments of appreciation. How? By refining the search radar and remembering emotion associated with the thought.
If this resonates check out the below podcast episode (4 mins).
Libsyn: "S2E15  Skilful Appreciation" link here.
Also on Apple Podcasts and Spotify: Mind Training Adventures.
Author: JD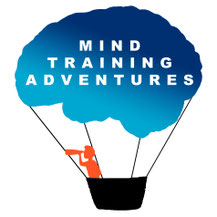 Image by Ariadna Danilova 
---